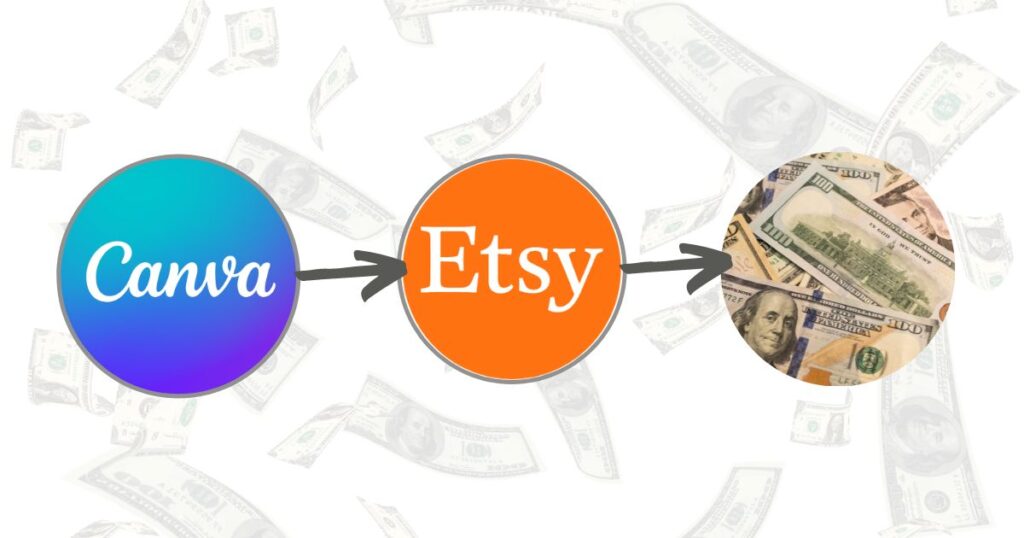 Yes, you can sell Canva designs on Etsy. Canva is a web-based and mobile app design tool that allows users to create invitations, posters, social media graphics, and more.
Etsy is an online eCommerce marketplace specializing in handmade, vintage, and arts and crafts. Still, it also allows digital downloads and print-on-demand products to be sold on the platform.
This article will cover the topic Can I Sell Canva Designs on Etsy? and highlight issues you may encounter.
Free 30-Day Canva Pro Trial
Canva Pro will help you to create templates that allow you to sell digital products on Etsy. You can try it for free for 30 days.
What is the best reason to sell Canva templates on Etsy?
Selling Canva templates on Etsy is a great way to monetize your design skills and reach a broad audience.
Canva is one of the most popular online design tools enabling users to create professional-looking graphics, posters, social media posts, and more. As a Canva template user, you can create templates that others can purchase.
The platform's large and engaged audience is the best reason to sell Canva templates on Etsy. Etsy is a marketplace typically for handmade and vintage goods, and it has over 60 million active buyers.
This means that when you list your Canva templates on Etsy, you have the potential to reach a massive audience of people who are actively looking for innovative products.
Another benefit of selling Canva templates on Etsy is the marketplace's easy-to-use interface.
Etsy makes listing and managing your templates straightforward and provides various tools and features to help you promote your templates to potential buyers.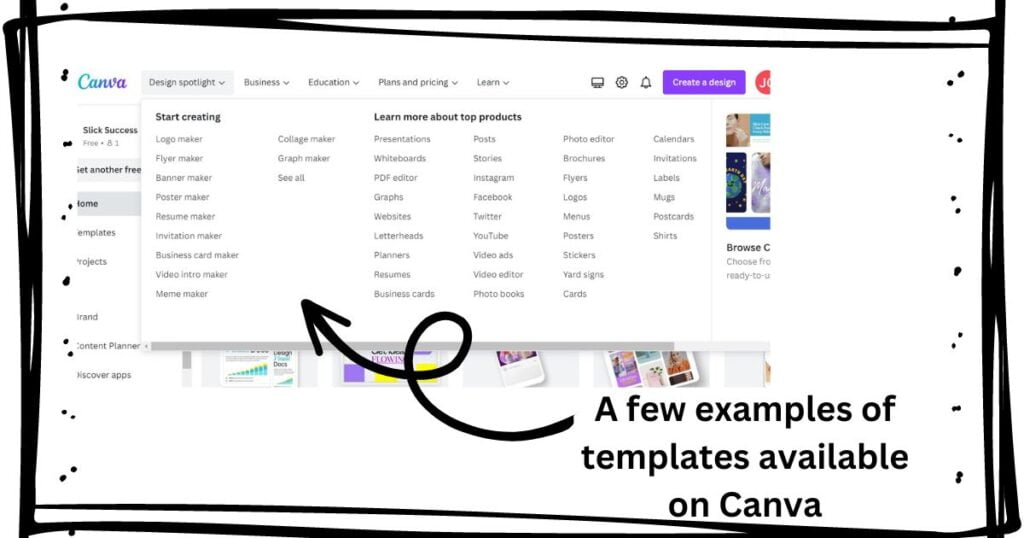 For example, you can use Etsy's analytics to track your sales, see which templates are performing well, and make adjustments if needed to maximize your revenue potential.
In addition, selling Canva templates on Etsy allows you to set your prices, unlike other platforms.
You can determine your designs' worth and price in line with your competition.
This means that you can charge more for your templates than you would on other platforms and adjust prices when you feel fit to do so.
This can be a great way to increase sales and profit as you can pivot to suit your customer's needs.
Finally, selling Canva templates on Etsy is a great way to build your brand and establish yourself as a professional designer.
By listing your templates on Etsy, you can showcase your skills and talents to a broad audience and build a loyal customer base that will potentially come back to purchase your templates again and again.
---
---
What is the process for selling my designs created on Canva on Etsy?
You will need to complete these steps to sell digital templates made with Canva to sell on Etsy.
Note: Etsy allows you to upload your images, but Etsy has specific requirements for the images used on products you sell through their platform.
Step One: Open a Canva Account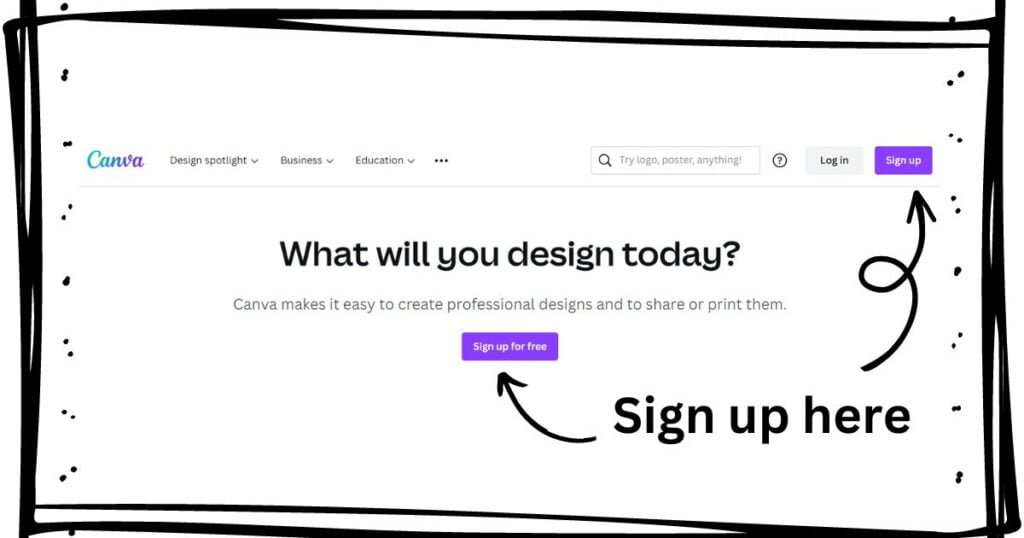 If you want to take your design skills to the next level and make a little extra income, selling your creations on Etsy is a great option. Your first step is creating an account with Canva. Canva provides users with an intuitive platform for customizing designs, editing photos, and creating logos – all the tools necessary to create attractive products that will surely capture buyers' attention.
Opening a new Canva account takes moments and offers access to thousands of templates in many categories. Whether experienced in graphic design or starting, Canva's user-friendly interface makes it easy to create unique designs quickly and easily.
Here are the steps to follow:
Go to the Canva website at www.canva.com.
Click on the "Sign Up" button in the top right corner of the page.
You will be asked to sign up using your email address and password or select to sign up using your Google or Facebook account.
After signing up, you will be prompted to verify your email address by clicking on a link sent to your email.
Once your email address is verified, you will be taken to your Canva dashboard.
You can upgrade to Canva Pro or Canva for Enterprise or continue using the free version.
You can start creating designs by selecting a template or creating your layout from scratch.
Once you finish your design, you can save it, download it or share it with others.
And that's it! You have successfully created your Canva account and are now ready to create beautiful design templates and layouts ready to sell on Etsy.
Step Two: Create a Design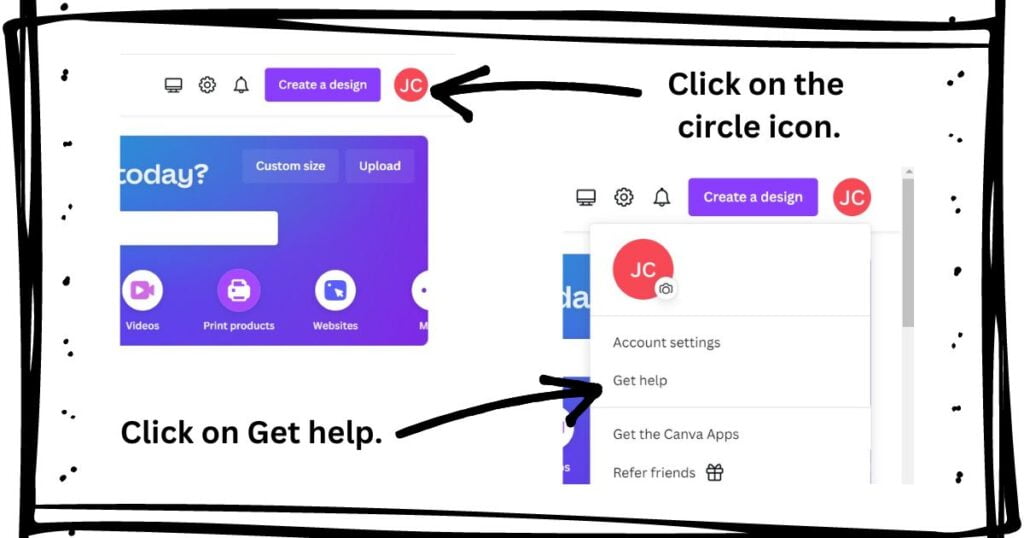 Whether you want to create a logo, invitation, poster, or something else, it's possible with the help of easy-to-use tools and thousands of Canva templates.
You can jump in and start designing straightaway, but if you need help with a project, Canva has a massive library of information and tutorials in the website's "Get help" section.
Step Three: Open an Etsy Shop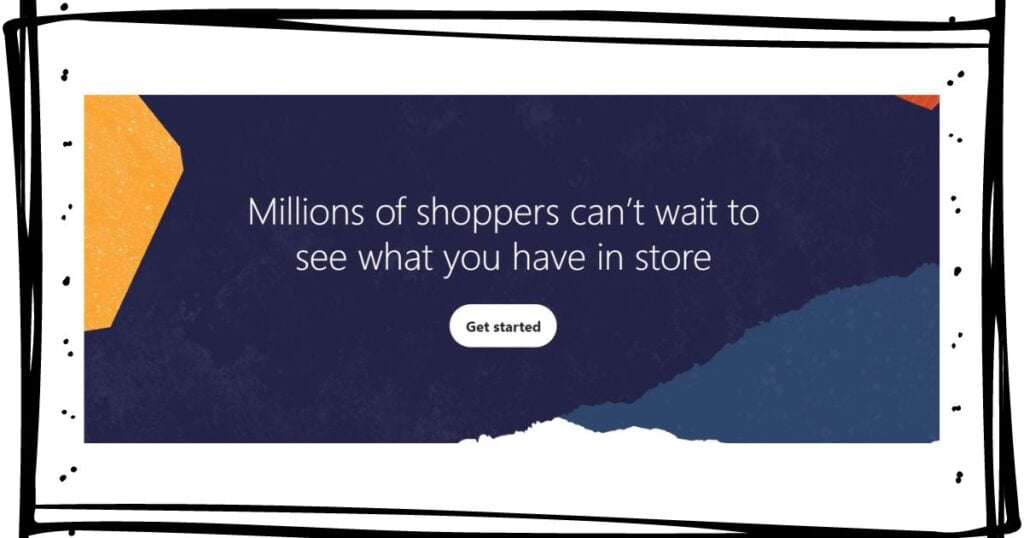 Here are the steps to follow:
Visit Etsy.com/Sell.
Click on the "Get Started" button.
Create your Etsy account by entering details, an email address, and a password. If you previously opened an Etsy account, sign in using your existing account information.
Fill out the "Seller Information" with your legal name.
Check your email to verify your email address.
Choose your shop language, country/location, and currency.
Choose a shop name. Your shop name is how customers find your store on Etsy.
Set up billing and payment information by providing your credit/debit card information.
Click on the "Open Your Shop" button to complete the process.
Once your shop opens, you can start listing the products you've designed on Canva to sell.
Use Canva Pro account for more features!
You may have noticed if you already have a Canva account, a crown in a yellow circle icon on some elements and templates.
This means you can only use this if you have a Pro subscription. It is not necessary to have a Canva Pro to make templates to sell on Etsy but using Canva Pro designs may give you the edge over the competition.
With a Canva Pro account, you have exclusive access to more, including:
100+ million stock photos, videos, audio, and graphics.
610,000+ free and premium Canva templates.
1TB Cloud Storage.
100 Brand kits, including additional logos, font, and colors.
24/7 Canva team's design advice and support.
Background removal tool.
Shareable template link.
Is it allowed to sell Canva designs for business purposes on Etsy?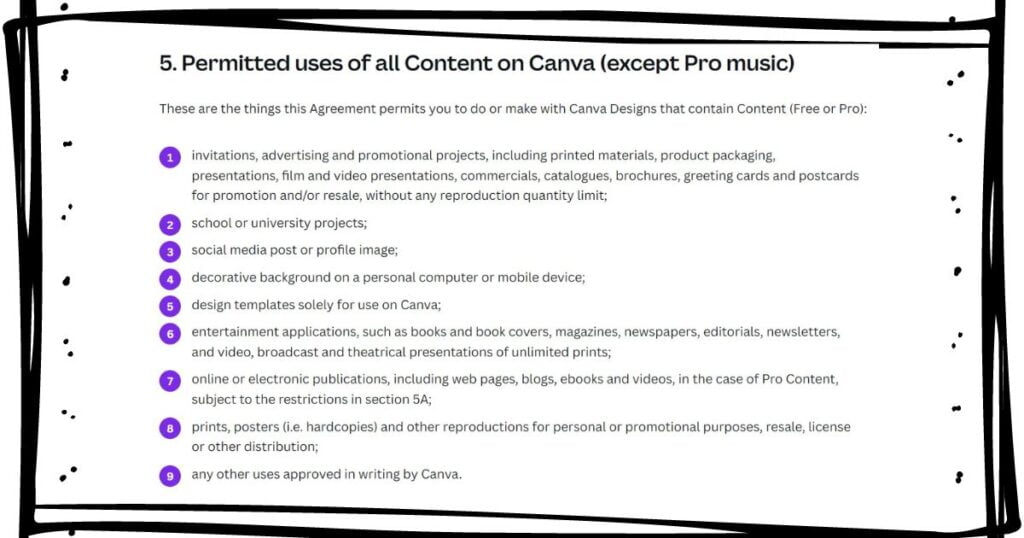 It is allowed to sell Canva designs for business purposes on Etsy. It clearly states on the Canva website this is allowed.
With the ease of use and affordability of Canva, many people have taken advantage of the platform to create beautiful digital content for their businesses to sell.
As an Etsy seller, you can easily upload your creations onto the site and sell them with minimal effort.
The great thing about selling designs from Canva on Etsy is that there are no startup costs or investments involved in putting together a shop.
All that's required is an account with both platforms, and you're ready to go!
Additionally, because these products are digital assets, you don't need to worry about production costs or shipping fees. All that's required is time to create the designs. All sales will be instantly available for download once purchased.
Another method with the help of Canva is to create designs for print-on-demand products and sell them on Etsy! Canva has made it easier to turn creative ideas into a passive income stream.
You need to link your Etsy account to a print-on-demand company such as Printify via an API, upload your designs to Printify and have the print-on-demand company fulfill all your orders.
FAQ
Can I sell my Canva designs on Etsy? 
Yes, you can sell Canva designs on Etsy as long as they comply with Etsy's guidelines for digital products.
What file type should I export my Canva designs to sell on Etsy? 
You can export your Canva designs as a printable file, such as a PDF, JPEG, or PNG, to sell on Etsy.
Do I need special permission or licensing to sell my Canva designs on Etsy? 
If you are using any copyrighted images or elements on your Canva designs, you must check you have the proper licensing or permission before selling them on Etsy or any other platform.
Is it easy to sell my Canva designs on Etsy? 
It is easy to sell your Canva designs on Etsy. Export your design as a printable file and list it for sale on your Etsy shop.
Can I only sell invitations, posters, and social media graphics on Etsy?
No, you can sell any Canva design on Etsy as long as it complies with Etsy's guidelines for digital products. This can include invitations, daily planners, wall art, and more.
Will I reach a large audience by selling my Canva designs on Etsy? 
Yes, With over 81.9 million users, Etsy has a large audience of potential buyers.
Can I use Canva offline without an internet connection?
No, using Canva without an internet connection is impossible.