Are you an artist looking for the best Manga and Anime drawing app to draw your artwork in 2023? Then you've come to the right place!
This article will explore some of the most innovative and cutting-edge Manga and Anime drawing apps available.
We'll look at how each app could help you create stunning pieces of art that will stand out from the crowd. So, without further ado, let's get started!
The world of digital art is constantly evolving and improving, so it can take a lot of work to keep up with all the available tools. That's why it's essential to find the right Manga & Anime drawing app specially designed for you in mind.
Whether you're a beginner or a seasoned pro, plenty of options will help make your artwork shine. Let's take a closer look at some of these top-tier apps!
These powerful tools offer features such as filters, advanced layers and brushes, and even 3D effects – allowing you to bring your artwork to life like never before. It's time to take your creative abilities to the next level with these fantastic tools!
Manga And Anime Drawing – What's The Difference?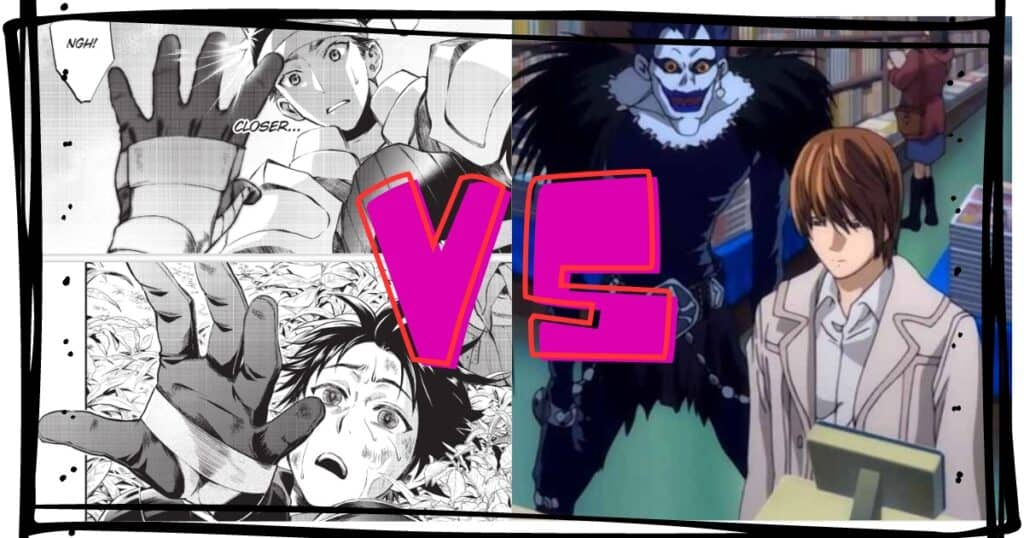 Manga and anime drawing has become increasingly popular in recent years, especially with the rise of digital drawing tools. But what's the difference between manga and anime drawing? While both are based on Japanese artwork, there are some key distinctions.
Manga drawing is a style that originated in Japan and combined elements of traditional storytelling with modern comic art. It is characterized by its use of exaggerated facial expressions, dynamic action scenes, and distinctive character design. On the other hand, anime draws inspiration from Manga but focuses more on animation techniques like frame-by-frame movement.
Both styles require skillful techniques to create aesthetically pleasing images, so it's essential to understand how each one works before investing in manga or anime drawing software. A buying guide can help you make an informed decision about which program best suits your needs.
Consider what to think when selecting your mobile device's manga or anime drawing software.
Buying Guide – What To Look For In Anime & Manga Drawing Software
When it comes to manga or anime drawing software for your mobile device, there are a few key factors to consider. First and foremost, you'll want to look at the program's capabilities.
Many programs offer tools and features to create more complex drawings. In contrast, others are more suited for beginning artists. Additionally, some programs provide tutorials and other content to help you learn how to draw in manga and anime styles more effectively.
Two popular options include MediBang Paint and Clip Studio Paint. Both of these programs provide top-notch drawing tools and tutorials on how to use them effectively in your artwork. As an added bonus, both apps are free or offer a free trial, so you can try them without breaking the bank.
For those who want even more guidance when drawing manga or anime characters, plenty of instructional drawing tutorials are available online on Skillshare and Youtube.
Whether you're new to the genre or need a refresher course on fundamentals like facial expressions and body language, these tutorials can be invaluable resources for improving your craftsmanship. With the right software and tutorials in hand, anyone can become a skilled artist in no time!
Wedraw – Best Manga & Anime Drawing App For Cartoons And Characters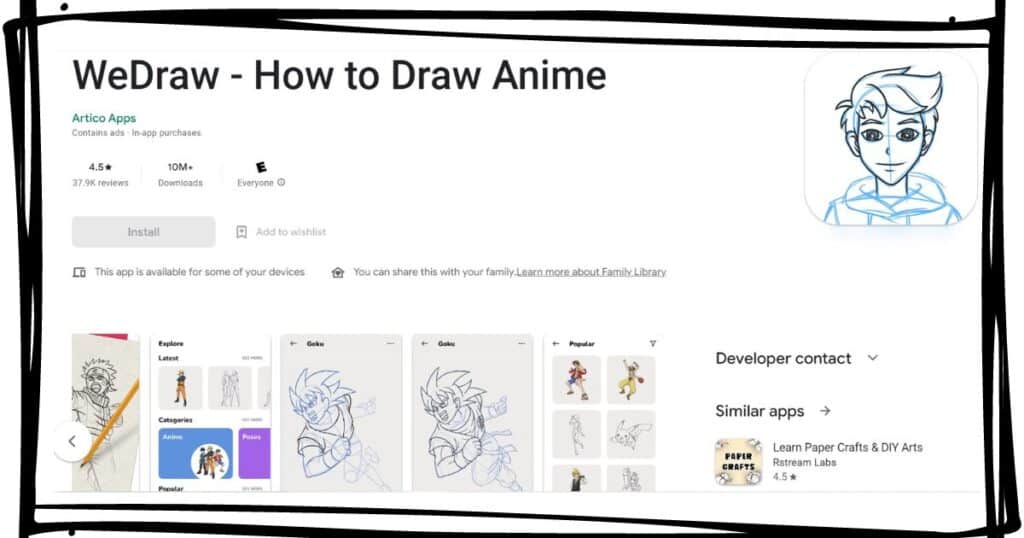 One of the best ways to draw anime is with WeDraw. This innovative drawing software takes your creativity to a whole new level. With intuitive tools, tutorials, and content geared toward anime-style art, this app can help you create unique works of art in no time.
WeDraw also offers plenty of features that make it easy for beginners and experts alike to get creative with their characters without breaking the bank. Here are some of the highlights, variety of drawing tools, access to pre-made assets, easy sharing capabilities, content and tutorials.
WeDraw provides a wealthy set of features and gives users access to a vibrant community of other artists who share knowledge and tips about creating Manga and anime artwork. With so many resources at your fingertips, you can craft stunning works of art quickly and easily. Plus, the app is free!
WeDraw makes it easy for anyone – from beginners looking to learn the basics to experienced artists wanting more advanced techniques – to create amazing Manga and anime artwork. Whether you want a simple sketch or an elaborate masterpiece, WeDraw has everything you need to bring your vision to life.
Idraw – Best App For Tutorials For Drawing Naruto And Other Popular Anime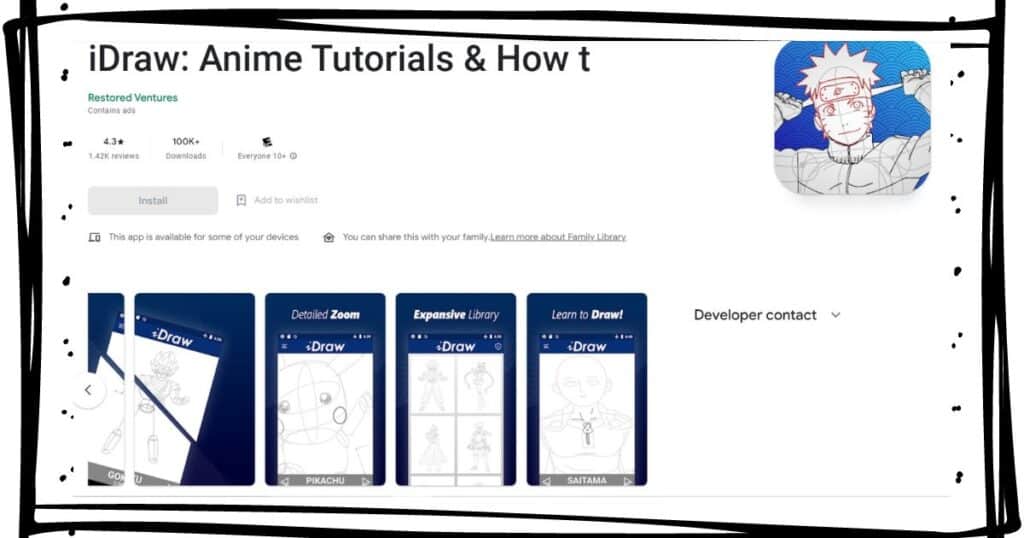 With over one hundred thousand downloads and counting, iDraw is quickly becoming one of the best apps for drawing anime. This powerful drawing software allows you to create unique works of art in minutes.
This Manga & Anime drawing app has everything from creating characters for popular anime characters like Naruto to crafting detailed backgrounds.
iDraw also offers an impressive selection of tools and features that make it easy to get started with your artwork. You'll find tutorials explicitly designed for beginners and experts alike, making it easy to learn the basics or refine your technique. Plus, the app's user-friendly interface makes sharing your creations with others simple.
But the most impressive feature of iDraw is its wide variety of pen settings for anime art of any style. With options for customizing line thickness, opacity, and color saturation, you can easily create unique art that stands out from the crowd. What's more, you can even draw on your IOS or Android device without paper or a sketchbook!
Medibang Paint – Best App For iPhone, Ipad, Android, and Tablet Devices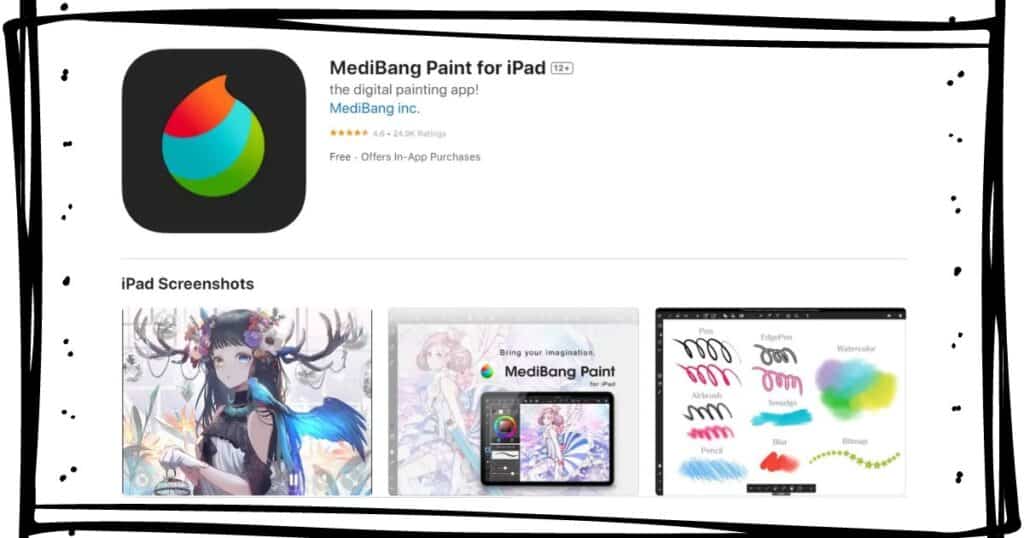 For those looking for a comprehensive tool specifically designed for anime art, MediBang Paint is an excellent choice. Not only is it free to download and use, but it also offers a wide range of features that make it perfect for beginners and experienced artists alike.
One of the most notable features of MediBang Paint is its selection of brushes and effects. Users can choose from a variety of brush types such as airbrush, pencil, marker, and more.
In addition, there are plenty of layer options and color palettes to help you create the exact look you want. Plus, the app also has tutorials and videos to help users get started quickly.
Another great feature of MediBang Paint is its online community. You can join groups or follow other artists' work and share your own creations with others. This makes it easy to find inspiration from other artists or even collaborate on projects together.
With all these features in one convenient package, MediBang Paint is one of the best free drawing apps out there for creating stunning anime art!
Sketchbook – Easiest Manga & Anime Drawing App For Beginners To Get Started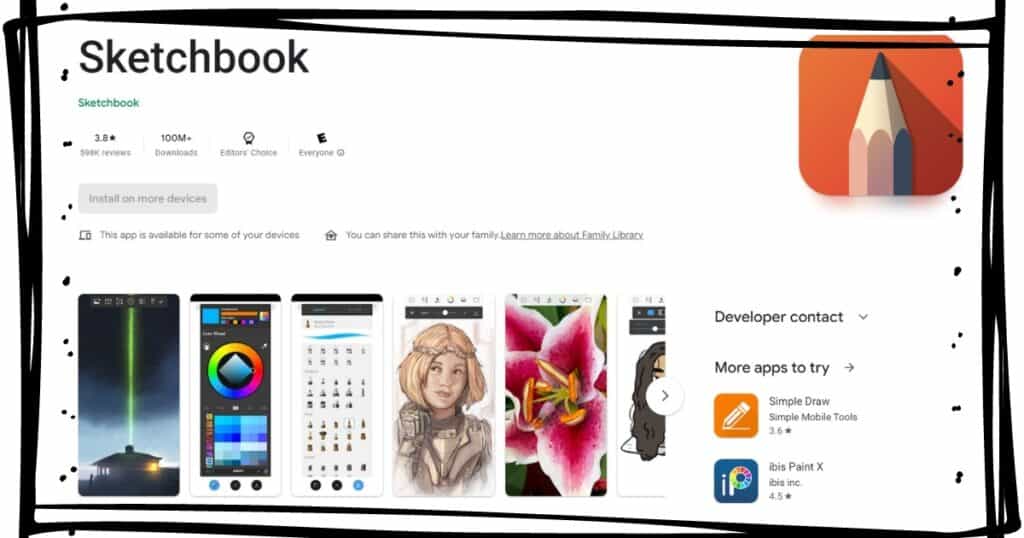 For those just getting started with drawing Manga and anime, Sketchbook is the perfect place to begin. Offering a range of features that are both intuitive and easy to use, this free drawing software makes it simple for anyone to create stunning artwork.
With a variety of brush types and effects, there's something for everyone here. Plus, its manga creator tools make it easy to create your own characters and stories.
What sets Sketchbook apart from other drawing apps is its selection of pre-made templates. You can quickly get started on creating your own Manga by choosing from a wide range of themes and backgrounds. This makes it easy for beginners to explore their creative side without spending hours learning the ins and outs of the software first. Additionally, users can customize their work with different fonts, color palettes, frames, and more – giving them endless opportunities for experimentation.
TIP: Remember to take advantage of Sketchbook's online tutorials to learn more about creating digital art! Whether you're a complete beginner or an experienced artist looking for some new techniques, these resources will help you master the best apps for drawing anime in no time.
Clip Studio Paint Best Manga & Anime drawing App For Beginners and Pros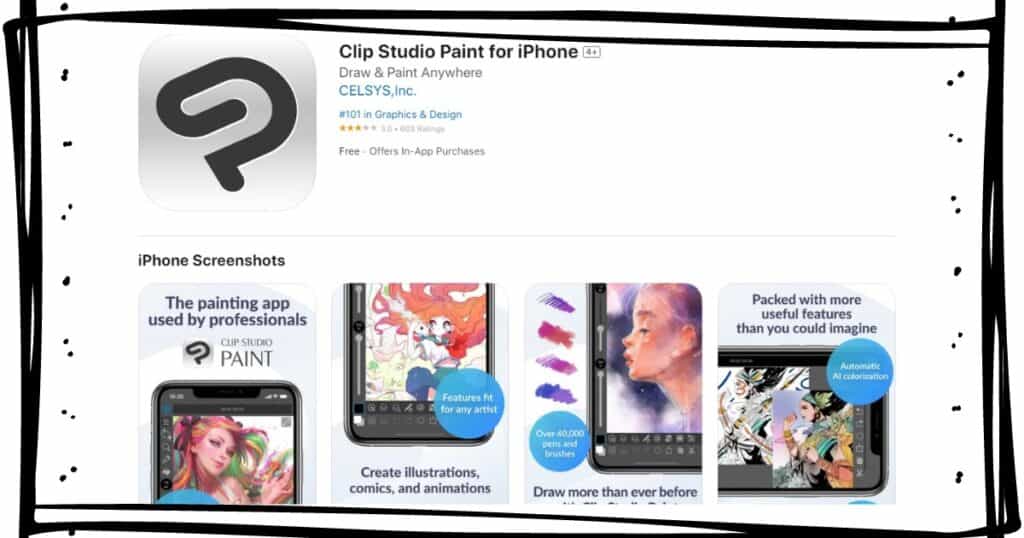 Clip Studio Paint is a great option for anime and manga artists because it has powerful drawing and painting tools that allow you to create detailed art and designs.
It also has various special effects and resources to make it easier for you to create the perfect artwork. It also has a large library of brushes, textures, and materials to choose from, allowing you to create the exact look you want. Finally, it provides an easy-to-use interface that makes it easy to learn and use, even for beginners.
Another great feature of Clip Studio Paint is its support for multiple file formats. This lets you easily export your artwork to other programs, such as Adobe Photoshop or Illustrator.
Furthermore, Clip Studio Paint also has an extensive library of tutorials and resources that can help you learn the ins and outs of the program. This makes it easier for beginners to get started and quickly become proficient in the program. Additionally, with its advanced features, experienced artists can take their work to the next level.
All in all, Clip Studio Paint is an incredibly powerful and versatile art program perfect for anime and manga artists of any skill level. Its easy-to-use interface, extensive library of resources, and support for multiple file formats make it an ideal choice for anyone looking to create fantastic artwork.
Adobe Photoshop – Best Manga & Anime Drawing App For Features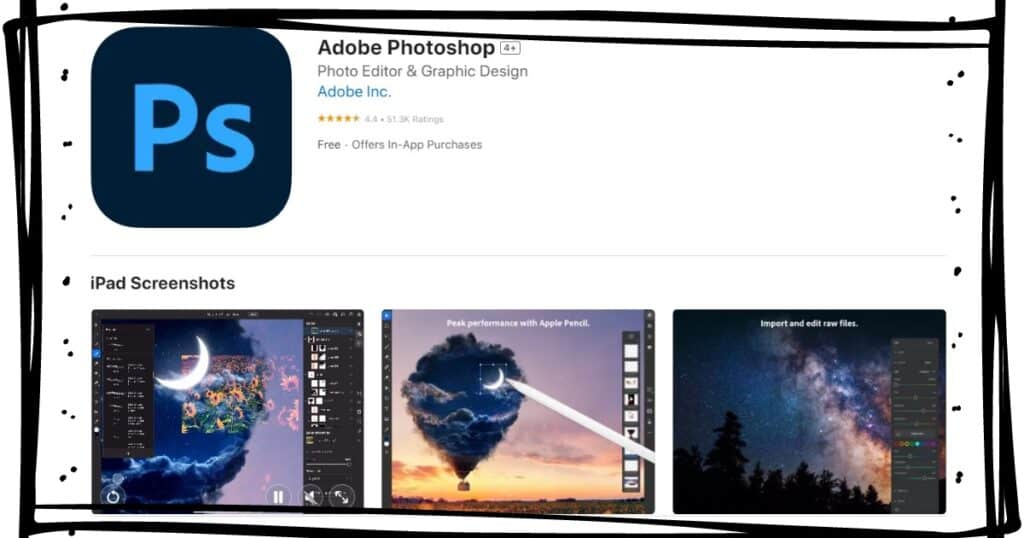 Adobe Photoshop is one of the most popular and widely used tools for creating anime and manga art. It has a range of features that allow you to easily create stunning works of art.
Photoshop has a wide range of brushes and tools to help you create the perfect piece of art. It also has powerful color correction tools to help you achieve the exact colors you want. With its flexibility and power, Photoshop is one of the best tools for creating anime and manga art.
Adobe Photoshop also has excellent support for vector and raster using gradations of color. This makes it easy to create clean and crisp lines for your artwork.
You can also use Photoshop to create digital paintings that look like traditional works of art. This can help you create artwork that looks like it was created with traditional painting tools. Photoshop also has a wide range of effects that can be used to create unique artwork.
Adobe Photoshop also has a great community of users. You can find tutorials and advice from other users to help you create the perfect artwork. You can also find a range of plugins that can help you create even more impressive artwork. With so many features, Adobe Photoshop is one of the best tools for creating anime and manga art.
All Types Of Manga & Anime Explained With Examples
From the highly stylized to the more realistic, anime art is a unique and captivating medium. Whether you're looking to create comics, draw illustrations, or learn how to draw anime, understanding the different types of anime can be a great starting point.
Let's look at some of the most popular genres and explore what makes each one so unique.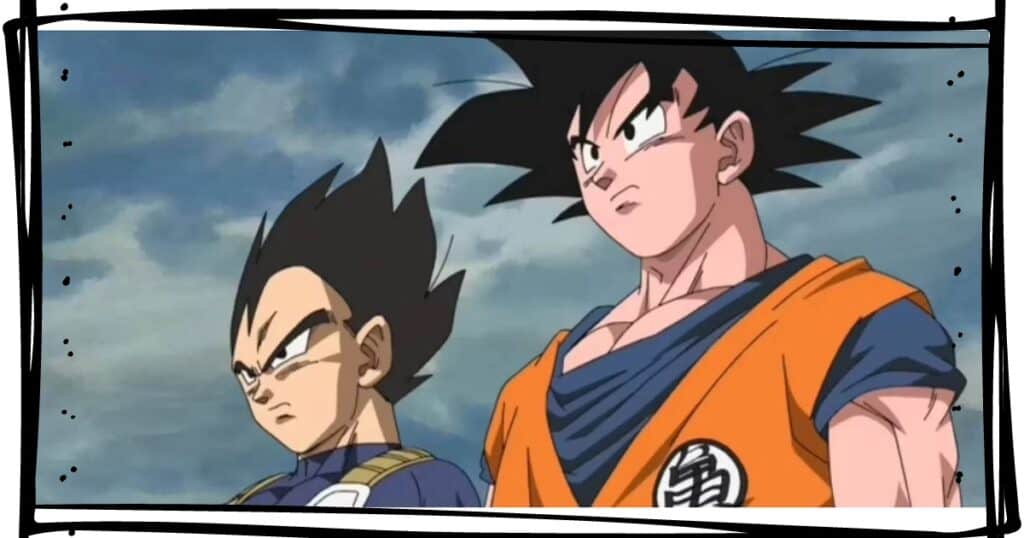 Shonen manga typically has action-packed storylines that follow young male protagonists as they go on adventures and face off against enemies. It often focuses on themes such as friendship, loyalty, and courage – making it perfect for younger audiences who are just getting into Manga. Examples of this genre include Naruto, Dragon Ball Z, and One Piece.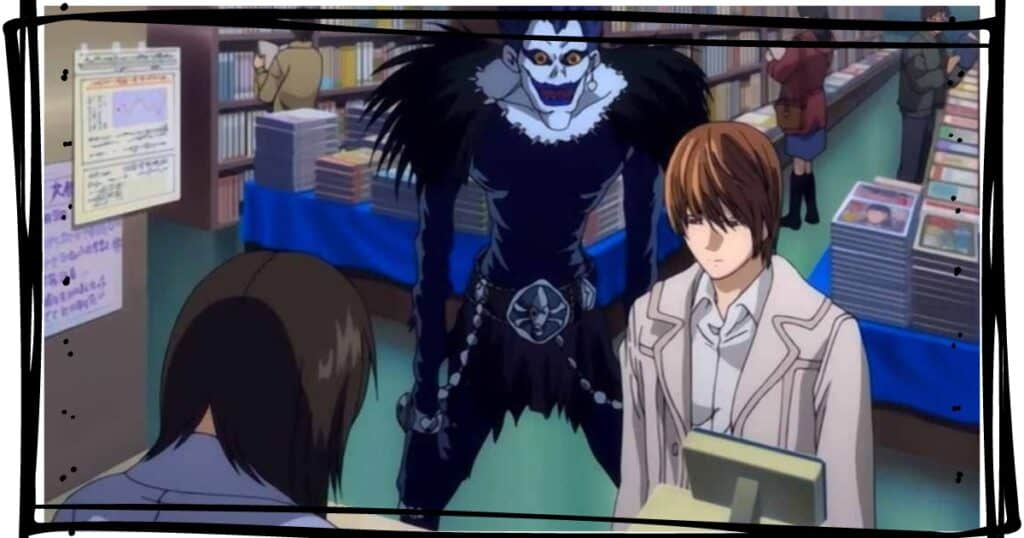 Seinen manga, while similar to shonen in many ways, this genre is targeted toward older readers who are looking for something deeper than just action and drama. Seinen tends to have darker plots with complex characters that explore deeper themes such as violence and morality. Popular examples include Attack on Titan, Berserk, and Death Note.
Josei manga focuses on female characters dealing with everyday struggles in their lives, such as work relationships and family dynamics. This genre is more realistic than its counterparts as it explores mature topics, including romance, from a female perspective. Some great series in this genre are Hana Yori Dango, Nana, and Kimi ni Todoke.
With these different types of anime art in mind, aspiring artists now have an idea of what kind of stories they can tell through their artwork – allowing them to express themselves in exciting new ways! Now let's explore some techniques that will help you improve your skills with the best ways to draw anime.
Anime & Manga – Traditional Drawing Vs. Digital Apps
When it comes to drawing anime and manga art, there are two distinct approaches: traditional drawing techniques and digital apps. While both have their own unique advantages, many artists have found that using a digital drawing app can offer them more control and flexibility when creating their artwork.
Take the case of amateur artist Jake, who wanted to create a manga-style comic book. With traditional tools such as pens and paper, Jake was able to draw his characters. Still, he wasn't able to make any changes or corrections without having to draw everything from scratch again. Frustrated with his lack of progress, Jake tried out a free drawing software and discovered how much easier it was for him to make adjustments quickly and easily.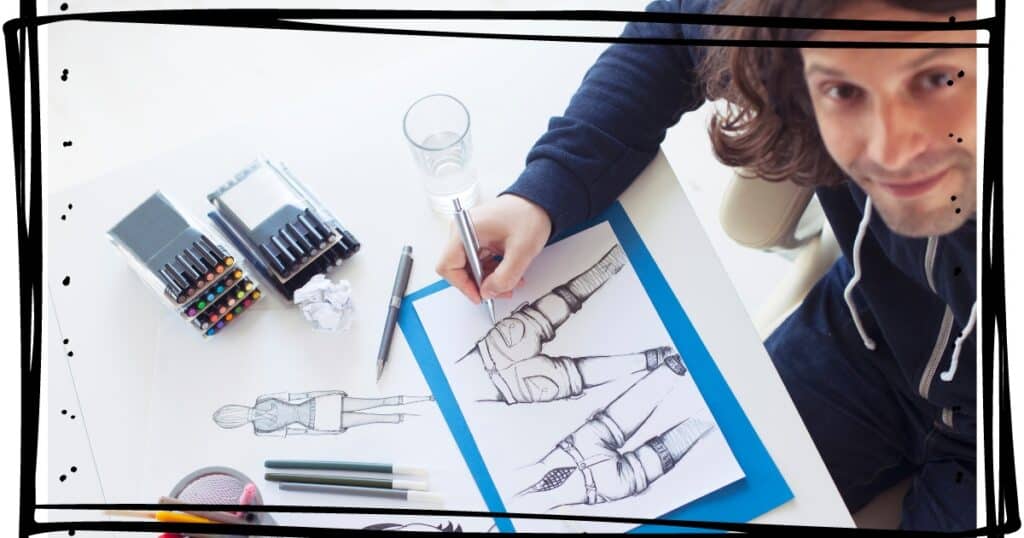 He experimented with different textures, brushes, and effects using anime drawing software until he found the perfect look for his story. He could also move around individual elements in his art piece until the composition was balanced and visually appealing. Furthermore, once he finished the comic book, he could easily share it with the world using this intuitive software.
By taking advantage of the latest technology available today, Jake was better equipped to convey his ideas accurately and professionally. Whether you're a beginner or a pro artist looking for ways to improve your workflows, investing in an anime drawing program may be just what you need!
What Are The Best Ways To Improve My Skills In Drawing Anime?
Improving your skills in drawing anime is a great way to create stunning artwork. If you're starting out, it can be daunting to know where to begin. Fortunately, there are several steps you can take to become a better anime artist.
For starters, familiarize yourself with the different styles of anime art. There are a variety of distinct styles, such as shoujo (Manga for girls), shounen (Manga for boys), and seinen (more mature Manga).
Next, practice sketching from references regularly. This could be from photos or screenshots of anime characters you like. Doing this helps you get comfortable creating realistic poses and facial expressions in an anime style.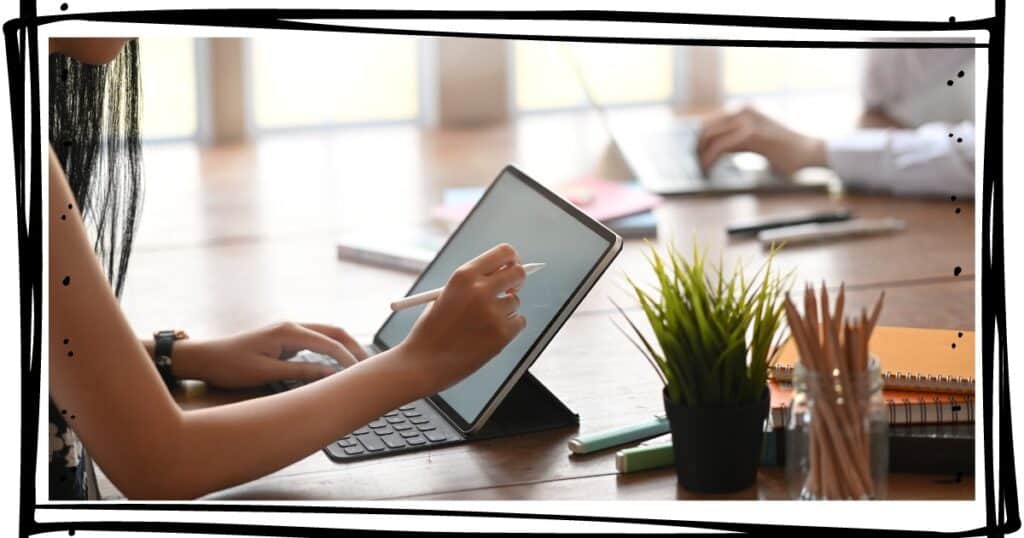 Here are some other tips to help you improve:
Observe how artists draw different body parts and feature like eyes or hair to get better at anatomy.
Work on using different line weights and adding texture, rather than relying solely on outlines.
Don't forget color theory and shading; they can add much life to your drawings!
Experiment with new tools and techniques; try digital art programs or traditional media like watercolor paints.
Last but not least, don't forget to have fun!
Drawing should be enjoyable; if it stops being fun, take a break and come back when you're feeling inspired again!
Improving your skills in drawing anime requires dedication and practice — but the results will be worth it when you see the fantastic artwork you can produce! With these tips in mind, go forth and create beautiful masterpieces that will dazzle everyone who sees them!
Conclusion
Drawing anime can be a fulfilling and creative experience. With the right tools, there's no limit to the level of creativity you can achieve. Anyone can begin their art journey by practising and using a Manga or Anime drawing app or learning to draw with online tutorials.
One of my friends recently started creating her manga series. She had always been interested in art and was passionate about creating her own stories. With some practice and dedication, she was able to take her skills to the next level and produce some truly incredible artwork! It's amazing what people can do when they put their minds to it.
The best way to improve your anime art is by practicing regularly and consistently challenging yourself. Feel free to experiment with different styles and techniques; you never know what you might create! With the right tools and dedication, anyone can become an anime artist!
If you'd like to learn more about Anime software for Windows and Mac click the link: Anime Drawing Software (Best 15 Free and Paid)