Introduction to Computer Applications In Business
Computer applications in businesses have come a long way since the early days of just word processing and spreadsheets.
Today, companies can use a range of computer software to help manage their operations, including accounting, marketing, human resources, and financial management.
You may be wondering what the differences are between all these applications. How do they help business management? We'll find out in this Computer Applications In Business article.
What are Computer Applications In Business
Computer applications are implemented in business for data management and communication.
There are a variety of software applications that can help streamline tasks and improve communication within a company.
We will discuss in this article some of the most popular computer applications in business and how they can be beneficial to an organization.
Role Of Computers In Business
The use of computers in business is now so widespread that few companies would think of operating without them. From small start-ups to large global enterprises, the ability to harness technology has become a significant factor for success and profitability. Computer systems have revolutionized how businesses operate in all areas by providing powerful communication tools and enabling data analysis and automation processes.
In today's digital economy, having reliable access to computing power is essential for any organization looking to stay ahead of its competitors. Computers are used to facilitate internal operations such as accounting and customer service and enable organizations to reach beyond their walls with marketing campaigns or e-commerce solutions.
With modern cloud storage technologies, firms can access data anywhere, anytime, opening up opportunities for remote collaboration and distance working. As a result, businesses can work faster and smarter than ever while reducing costs associated with manual labor, travel expenses, or physical infrastructure investments.
When assessing the impact of computers on the growth of an enterprise, it is clear that the advantages far outweigh any challenges posed by learning new technologies or overcoming potential security issues.
Thanks to constantly evolving software developments and hardware improvements, there are now more efficient ways than ever before available for companies to increase productivity levels while expanding into new markets both domestically as well as overseas.
Human Resource Information Systems in business
There is a variety of Human Resource Information Systems in business. The most common is standalone HRIS, payroll systems with HR modules, and ERP systems and HR modules. Each of these systems has its benefits and drawbacks.
Please see below for more details:
HRIS system
HRIS systems manage human resource information independently from other business functions such as accounting or sales.
It is usually an off-the-shelf application that's customizable to meet the needs of a particular organization.
Standalone HRIS systems can track employee data such as contact information, job titles, performance reviews, and training history.
They also are appointed to manage payroll processes, benefits, administration, and recruiting.
Payroll systems with HR modules
A payroll system with an HR module automates processes of tracking employee hours and wages and preparing paychecks.
It can also keep track of employee benefits and tax information.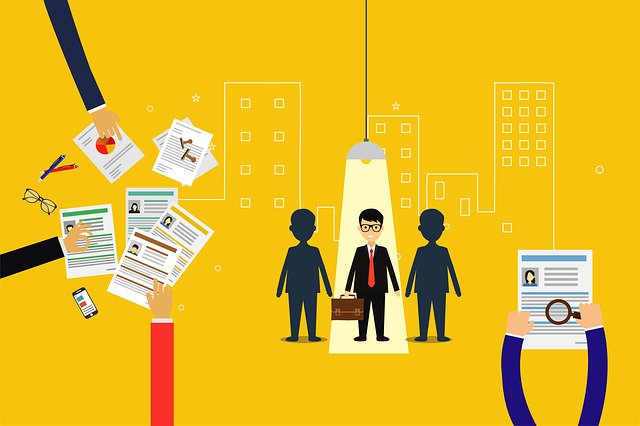 Typically, a payroll system with an HR module will also include an HRMS (human resources management system), which helps managers track employee data, such as contact information, job titles, salaries, and performance reviews.
ERP systems with HR modules
Enterprise resource planning and ERP systems with HR modules are business software that allows organizations to manage their payroll, benefits, and employee files.
Typically ERP systems integrate with other software used in businesses, such as accounting, CRM software, financial management and supply chain management.
By combining these different modular systems, businesses can have a more streamlined and efficient operation.
ERP systems with HR modules are generally developed by a single vendor and can be customized to meet an organization's needs.
Inventory Management Control System
Top three types of inventory control systems that get commonly used in computer applications in business:
Periodic inventory system
The periodic inventory system is the oldest and simplest inventory control system. Under the Periodic system, businesses conduct a physical count of their stock once or twice a year and make adjustments to their records based on the results of that count.
Perpetual inventory system
The perpetual inventory system is more modern and efficient than the periodic inventory system. Under this system, businesses track all sales and purchases of stock as they occur and make regular updates to their records accordingly.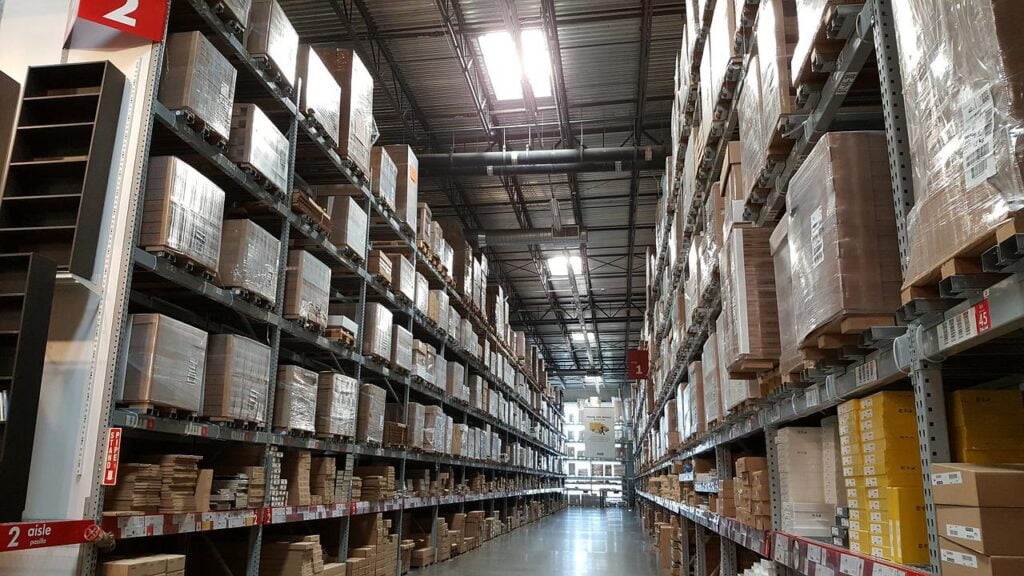 Point of sale inventory system
The point-of-sale inventory system is the most recent inventory control system. Under this system, businesses track all sales and purchase transactions and update their records in real-time. This type of inventory control system depends on business-specific needs and preferences.
Communication Software for Computer Applications In Business
There are a variety of different types of communication software that are available to help people connect.
Some of the most common types include email, video conferencing software, and voice-over IP (VOIP) software.
Each type of software has its benefits and drawbacks, so businesses must choose the one that will work best for their needs.
In today's business world, communication between businesses and customers is more important than ever. It is essential for a business to offer customers an easy and efficient way to communicate with them and stay connected. To help facilitate this process, businesses increasingly rely on software programs to help them communicate with their customers.
Email
Email is the most commonly used form of communication within businesses.
Emailing is used to communicate internally with employees or externally with customers and suppliers.
Emails are widely used to quickly send messages, documents, images, and other files.
It's an effective way to keep track of communications with others, as all messages get archived in one place.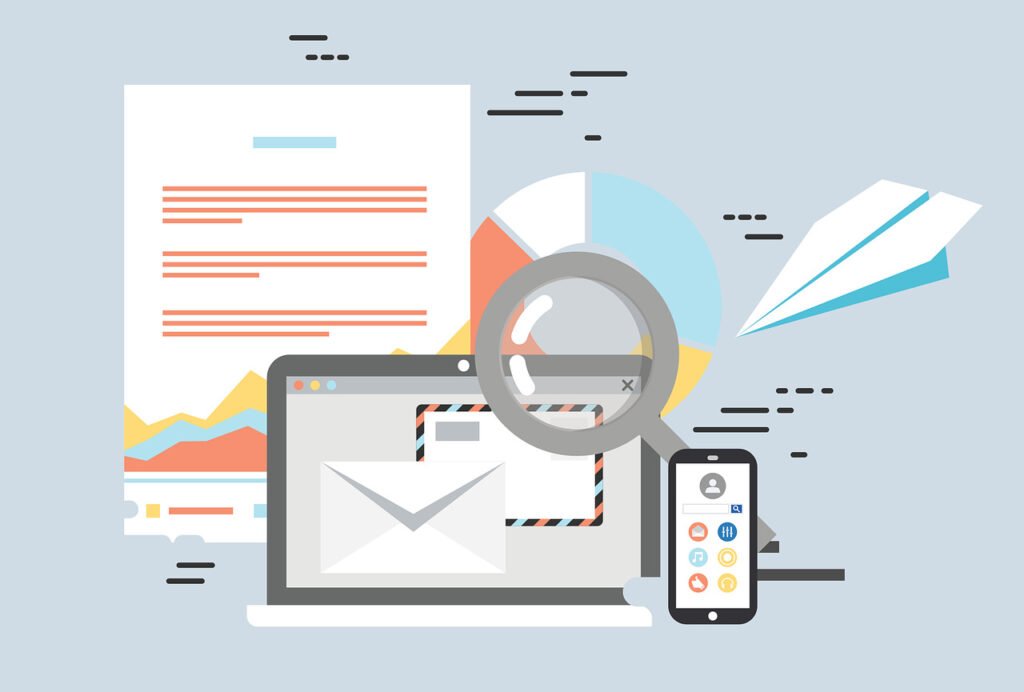 Video conferencing
VC software allows people to meet online by sharing audio and video.
The video and audio quality can vary depending on the program and the connection speed, but most services provide high-quality sound and images.
This technology is available for personal and business purposes, and there are a variety of different programs that users can choose to use.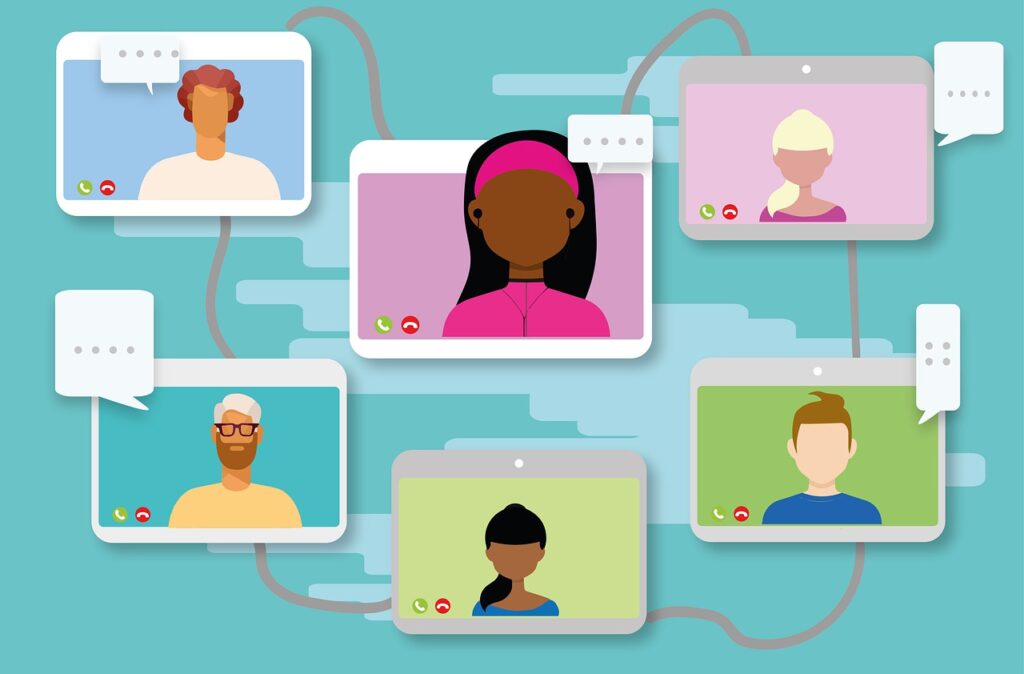 To use VC software, parties need compatible programs installed on their computer or device. So example, Zoom and Zoom, not Zoom and Skype.
Examples of video conferencing software:
Zoom is a VC and online meeting service that allows users to connect with colleagues, clients, or friends in any country.
With Zoom, users can share their screens, collaborate on documents, and hold impromptu meetings with just a few clicks. The service is available on desktop and mobile devices and offers a variety of features that make it an ideal tool for business users.
Since its release in 2003, Skype has become one of the most popular video conferencing services. In recent years, Microsoft has made an effort to make Skype an intrinsic part of its business. The app now includes features specifically aimed at business customers, conferencing for collaborative work or hosting online meetings.
Google Meet video conferencing.
Google Meet for Business is a video conferencing and collaboration platform.
It allows users to connect with colleagues and clients in real time.
The platform offers a variety of features, such as screen sharing, voice and video chat, and conference calling.
Google Meet for Business is perfect for small businesses that want to improve communication and collaboration.
WebEx is a platform for online meetings, webinars and VC.
Its harnessed by businesses of all sizes to improve collaboration and communication. WebEx features include screen sharing, chat, whiteboard and video conferencing.
The platform is easy to use and is available from most devices with an internet connection.
It's perfect for team meetings, client presentations and training sessions. The cost-effective pricing plans make it a popular choice for small businesses.
Voice over IP (VOIP) software
A VOIP system allows you to make telephone calls over the internet. There are many VOIP software options for businesses, and the best one for a company will depend on their needs.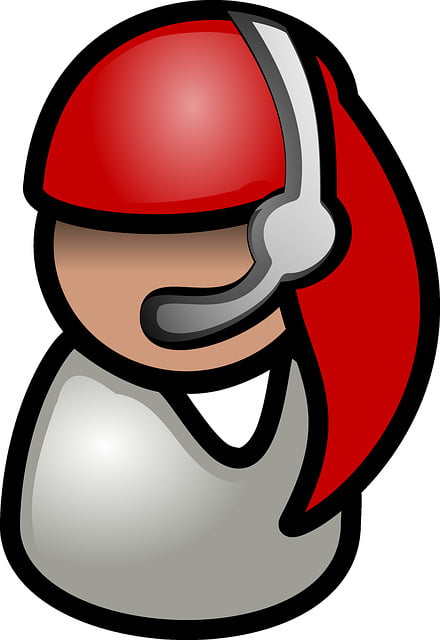 What needs to be considered when choosing a VOIP system includes the number of users, features, and price.
There are several VoIP software providers, including popular providers Skype, Nextiva, Dialpad Talk, and Zoom.
Each provider offers a different set of features, and that is important to compare them before making a decision.
Accounting and Bookkeeping Software
Accounting software is a computer application in business that manages and organizes a company's financial data.
It allows businesses to track expenses, income, and budget projections.
There are many different types of accounting software available, each suited for different-sized businesses.
Small businesses may benefit from using QuickBooks or Sage, while larger companies may need Oracle or SAP, which is more comprehensive software.
No matter which application is selected, all data needs to be carefully inputted to maintain accuracy and consistently produce correct financial statements.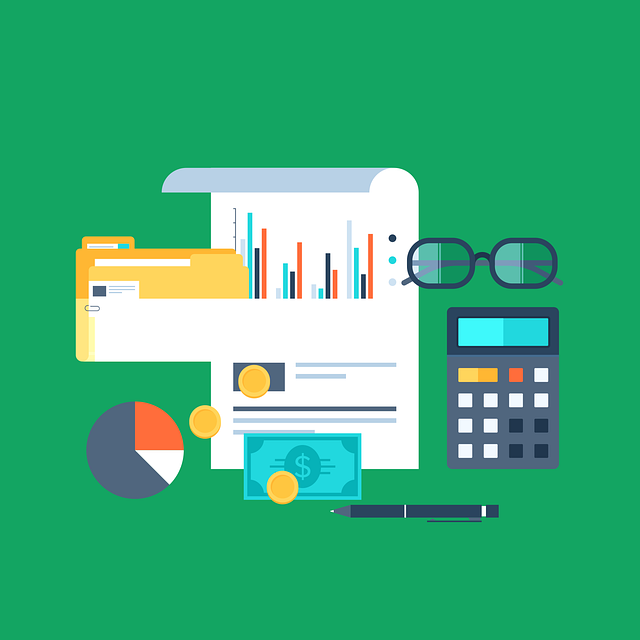 Good accounting practices
Good accounting practices ensure a company's financial position is authentic and that its resources are correct to achieve its goals.
There are several benefits of good accounting in business:
Accurate financial records allow a business to make sound decisions about its future.
Good accounting practices help a company stay compliant with government regulations.
Accurate records can help a company secure loans or investment capital.
Well-managed finances often result in increased profits and a better reputation for the company.
Finally, effective accounting can help prevent fraud and protect the interests of shareholders and investors.
Reservation Software
Reservation software gives businesses the application to manage reservations for products and services.
Businesses use reservation management software to track customer reservations, manage inventory, and create reports on reservation trends.
Reservation software is within the travel industry, the restaurant industry, and the service industry, to name just a few.
There are many benefits of using reservation software in every business, including improved customer service, increased efficiency, and enhanced marketing capabilities.
IT Service Management Solution
IT service management solutions manage and monitor the technology services used within a business.
These solutions increase the performance of technology services and ensure that service level agreements are met.
Service management solutions improve businesses by helping them manage their customer service interactions and improving the process of service delivery.
By implementing a service management solution, businesses can track customer interactions and complaints, measure performance and resolve issues quickly.
This can help to improve customer satisfaction and loyalty and increase sales.
Additionally, a service management solution can help businesses to better understand their customers' needs and preferences, which can lead to more targeted marketing efforts.
Schedule Management System
Schedule Management System is a software application that enables organizations to manage and schedule their resources, staff, and tasks.
It helps users optimize resources by improving the efficiency and effectiveness of their work schedule.
Schedule Management Systems have a variety of industries and business functions, such as customer service, sales and marketing, manufacturing, IT and HR.
Among the most common applications for schedule management systems are those related to customer service, e.g. scheduling customer calls and appointments, producing deliveries, staff leaves, vacations, holidays, etc.
Demand Forecasting System
Demand forecasting is the process of estimating future demand for products and services. Businesses use demand forecasting software to help them make better decisions about production, inventory, pricing, and other strategic planning issues.
The software considers historical sales data and other relevant factors to generate a reliable forecast.
This information can help businesses adjust their production schedules and stock levels accordingly, ensuring that they have the products their customers want when they want them.
Document Creation within Business
Document creation in business is the process of creating a document for a specific purpose.
This may include creating a new document or modifying an existing one. The purpose of document creation may be to share information, make a decision, or take action.
Documents are an essential part of business communication. That track progress and results.
In any business, be it a small company or a large corporation, documents are an essential part of daily operations.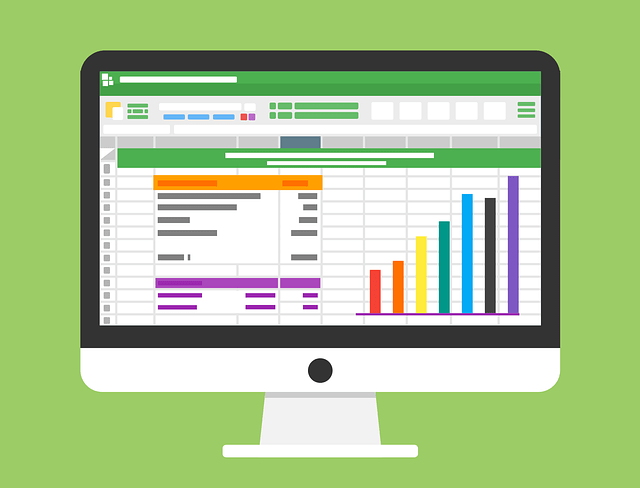 Documents can include anything from purchase orders to invoices to employee records.
The people creating the document need a clear understanding of what requirements are acceptable within the document.
They need to be able to think creatively and strategically to produce materials that meet the needs of the business and its customers.
There are many different document creation applications available, both free and paid.
Some of the most popular ones include Microsoft Office, Google Docs, Pages (from Apple), and LibreOffice.
All of these programs have unique features and benefits.
For example, the Microsoft Office suite is popular because it is widely available and has several applications comprising Excel for spreadsheets, Outlook for Emails and Word for word processing.
Educational Applications in Business
There are many programs within computer applications in businesses for educational purposes.
In recent years, there has been an increase in cloud-based applications for learning, such as Google Docs and Google Sheets.
These applications allow employees to access course materials and collaborate from any device with an internet connection.
Many businesses also use learning management systems (LMS) to track employee progress and provide online training courses.
Moodle and Blackboard are LMS platforms that can utilize custom courses, manage assessments, and track employee scores.
Research & Marketing applications in business
Research and marketing programs are useful within computers in business to track:
Consumer behaviour.
Understand what consumers want.
Develop strategies to appeal to certain consumers.
By tracking consumer behaviour, businesses can figure out what products or services to offer and how much to charge for them.
They can also identify changes in consumer trends and adjust their marketing campaign strategies accordingly.
The market research also helps businesses understand their competitors and develop strategies to stay ahead of them.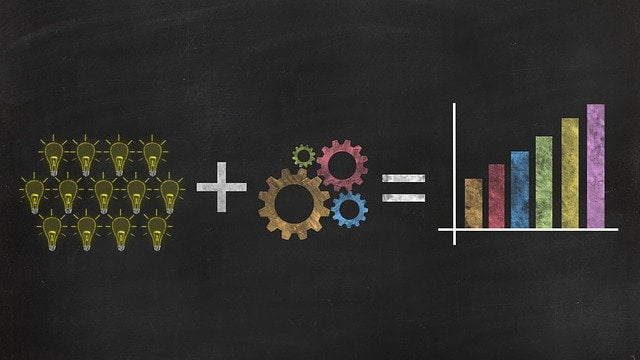 There are many types of software for research and marketing applications used in business.
The most common are survey software, data analysis software, CRM software and search engines.
Survey software collects data from customers or potential customers.
Data analysis software examines the data collected by surveys to find trends. It can also be used to make predictions and forecast future trends.
CRM Customer Relationship Management (CRM) software – manages customer relationships by providing tools for customer relationship management. CRM software is used in many industries, including banking and financial services, healthcare, retail, technology, education and other businesses.
Search engines are powerful tools that can be used to conduct market research. Whether it's understanding customer trends, gathering competitive intelligence, or finding the latest news, they provide an easy and effective way to access a wealth of information. They allow us to quickly identify topics and gain insights into potential opportunities within a target market.
Designing & Prototyping applications in business
Designing and prototyping programs within computer applications for business help create:
Products – Creating prototypes to test how users interact with the product and determining whether the product is feasible to build.
Services – Create digital prototypes of your product designs. They allow you to create, test, and iterate on your designs quickly and easily.
They allow for quick iterations of designs, which makes it possible to get feedback from stakeholders early and often.
This can help reduce the chances of making a costly mistake further down the line in the development process.
In addition, prototyping can help businesses figure out whether a new product or service is viable before investing too much time and money into it.
There are many application options for designing and prototyping products. To decide which applications are best for a business, you first need to understand the different types of software and their features.
Different types of designing and prototyping software and their features:
The most common type of design software is vector-based software, which allows you to create geometric shapes that can be resized without losing quality. Vector-based software is used for logos, illustrations, and other graphics.
The second most common type of design software is photo-editing software, which is used to edit and improve photos. Photo editing software can create graphics and add text to images.
There are also several prototyping software options available. The most popular prototyping software is Adobe Photoshop, which allows you to create prototypes from existing designs or scratch.
Cloud storage for businesses
Cloud storage for businesses is an online service that allows companies to store their data and applications remotely.
It can be helpful for businesses because it can provide them with a way to back up their information, share files with employees, and access important documents when they use computers or mobile devices.
When it comes to cloud storage for businesses, many benefits can be apparent.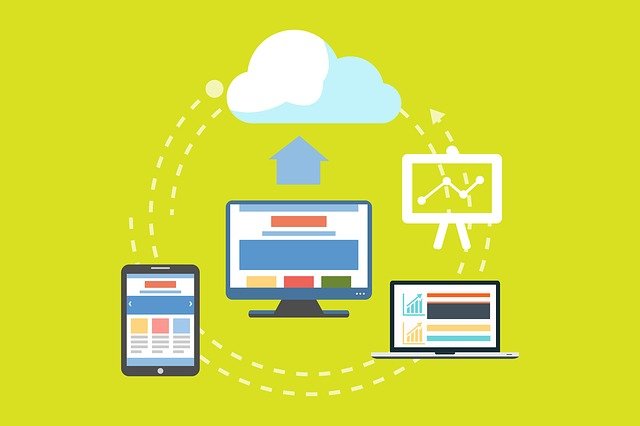 5 of the best benefits of using cloud storage for businesses:
In Cloud storage, businesses don't have to purchase or maintain their servers, which can save them a lot of money.

Cloud storage can also help businesses become more efficient and productive. By storing files and data in the cloud, employees can access their data from anywhere and on any device with an internet connection.
Cloud Storage allows employees to be more productive and work faster.
Cloud storage is also very secure, which is a major benefit for businesses.
Data is stored in multiple locations, making it less likely it will be lost or corrupted. And since data is encrypted, it is protected from unauthorized access.
Why is data management important?
Data management is a critical component of modern business operations. Businesses can leverage their resources to make informed decisions and maximize profits by effectively managing data.
The use of computers has allowed us to store vast amounts of data at incredible speeds than ever before, offering unprecedented opportunities for businesses to capitalize on their information. However, without proper data management practices, companies may find themselves unable to utilize the advantages of having access to this detailed information.
So computers allow a business easier ways of sorting, analyzing and securing information within a database management system.
Advantages of Computer Applications in Business
Application software has a variety of advantages for businesses. Perhaps the most important is that it can help businesses automate their processes.
This can save time and money and make businesses more efficient. Application software can also help businesses track their data and performance, which can help them make better decisions about how to run their business.
Additionally, application software can help businesses communicate with customers and partners, which can improve customer service and business relationships.
Overall, application software provides a wide range of benefits that can help businesses run more efficiently and effectively.
Disadvantages of Computer Applications in Business
Application software is ubiquitous in the modern world. It performs a wide variety of tasks, from simple word processing to complex data analysis.
While application software can be incredibly useful, it also has some disadvantages. One disadvantage is that application software can be expensive.
Another disadvantage is that application software can be complicated to use. Finally, application software can be vulnerable to malware attacks.
New Programs Entering Computer Applications In Business
Examples of marketplaces offering low-cost software for businesses:
AppSumo – AppSumo features special lifetime deals from different companies for a choice of products and services. Allowing business owners to try exciting new software and courses at bargain prices and enjoy permanent promotions.
Pitchground – Pitchground also feature lifetime deals, and a great perk about Pitchground is that they provide tutorials for all the products listed on their marketplace.
Why Are Computer Applications Important?
Computer applications give businesses the tools they need to succeed in an increasingly digital world. As technology advances, computers are used more often by companies of all sizes for tasks such as accounting and customer service. This has allowed organizations to become more efficient while reducing costs associated with manual labor. Here are a few reasons why computer applications are so important:
1) Automation – By automating certain processes, such as data entry or customer communication, businesses can save time and money that would otherwise be spent on human resources. This allows them to focus their efforts elsewhere, increasing overall productivity.
2) Improved Efficiency – With the help of the internet, employees can access information quickly and accurately from anywhere in the world at any given moment. This makes it easier for teams to collaborate and work simultaneously regardless of geographical location.
3) Business Intelligence – Companies have access to real-time analytics, which allow them to analyze market trends and make informed decisions about future strategies. This helps ensure that business will also be able to stay ahead of the competition in an ever-changing landscape.
4) Security – Computer applications offer enhanced security features that protect sensitive data from malicious attacks or misuse by unauthorized personnel. In addition, these systems can monitor activity within your network for suspicious behavior before it becomes a major problem.
In conclusion, computer applications are vital in helping businesses maximize efficiency and remain competitive in today's economy. Not only do they automate mundane tasks, but they also facilitate collaboration between team members regardless of distance while providing enhanced security measures against potential threats.
Conclusion
Computer applications are essential in business because they allow for faster and more accurate communication, organization, and recordkeeping.
They also provide a means of marketing and promoting products and services. In short, computer applications make doing business easier and more efficient.